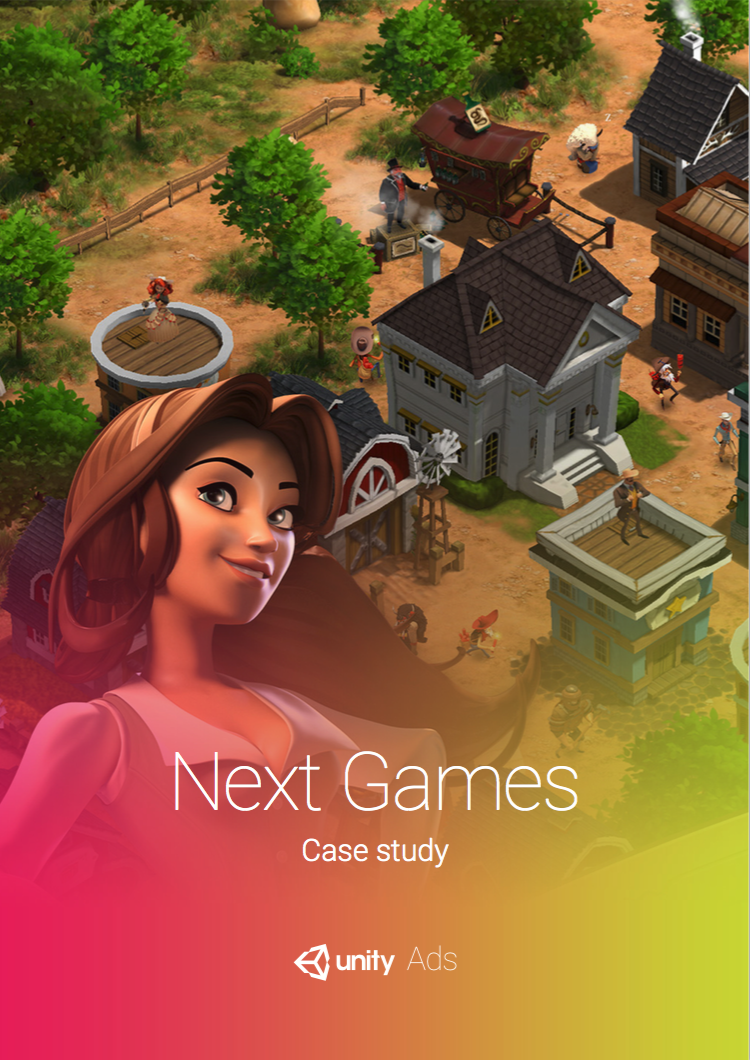 Next Games case study
How to use rewarded video ads to increase player Lifetime Value (LTV)
Next Games is among the first to successfully monetize a battle builder mobile game using rewarded video ads. Download their case study to find out how they created well-integrated rewarded video ads that have a high opt-in rate and drive $0.06 average revenue per player per day.
The challenges
Needed to present video ads in a way that didn't disrupt gameplay
Relevant, quality rewarded content was a must in order to keep players engaged
The ad technology had to be fast and easy to integrate
The solution
Next Games seamlessly integrated Unity Ads into their Made with Unity Compass Point: West, and AMC's The Walking Dead: No Man's Land mobile games.
The results
75-to-80% of player base actively opting in to watch ads
Drives $0.06 average revenue per player per day
A positive experience keeps players coming back for more