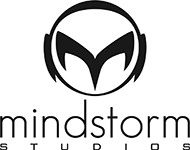 The challenge:
Stay one step ahead of your players – or lose them
When Mindstorm moved to the games-as-a-service model with their latest title, War Incorporated, they needed a way to respond dynamically to players' evolving needs and tastes.
The solution:
Unity's natively integrated analytics toolset
Unity Analytics' features like Segment Builder, Data Explorer and Custom Events, which are built-in to the engine, enable Mindstorm to tweak and adapt their game at blistering speed.
The results:
Mindstorm was able to
Activate Unity Analytics with just one click. No SDK required.
Stay ahead of players' needs by tracking meaningful game events.
Use insights about customized segments and different platforms to make, and act on sound decisions with Unity Analytics.
Key takeaway:
Enable Unity Analytics with one click to get immediate access to actionable insights.
Download case study