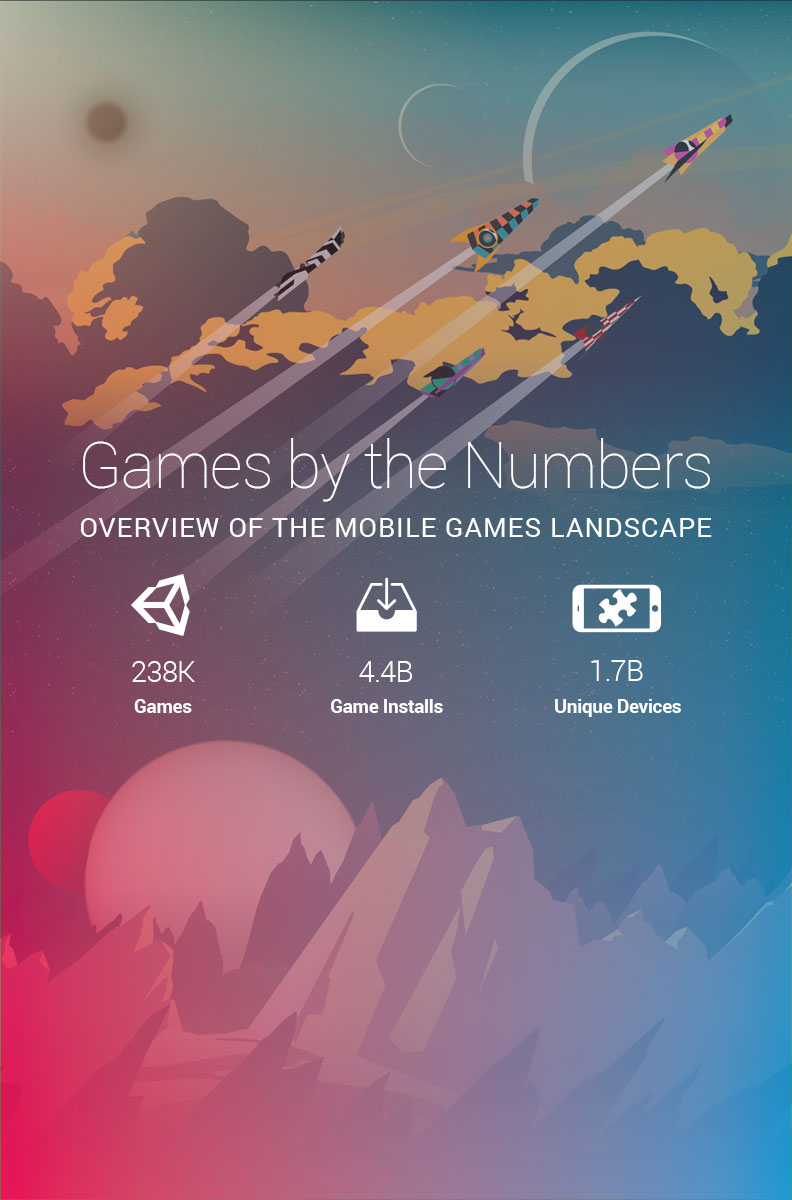 GAMES BY THE NUMBERS REPORT (2016 Q2)
Overview of the mobile games landscape
Fill out the form below to receive an email with your copy of the report.
Key Highlights:
The BRIC countries, Brazil, Russia, India and China, accounted for four of the top five global game install leaders with 41% of the total and 42% of Android. Four of the top five Android mobile device manufacturers for BRIC countries are from China.
Android achieved near total dominance in Indonesia, with 96% of total game installs, surpassing the Republic of Korea and Brazil (Q1 2016 leaders, each with 92%).
Marshmallow (6.0 or later), released in October of 2015, gained significant traction over the last quarter, leapfrogging past 4.5X with 7.5% of installs globally.
iOS showed more consolidation with 78% (vs 72% in Q1) of installs occurring on devices running iOS 9.0 (released September 2015) or later.
You may update your preferences at any time. See our Privacy Policy for more information.